Immunology and Infection
A77: Aline Bozec, Department of Medicine 3
HIF expression in B cells regulates bone loss
Term: 16.12.2020 – 15.12.2023
While the influence of T cells on bone homeostasis has been well characterized, less is known about the role of B cells. Despite that B cells are able to produce RANKL, the major cytokine regulating osteoclast differentiation, its regulation of expression remains unclear. B cells reside in the low oxygen concentrations bone niche, and adapt to the environment through the expression of HIFs. I therefore hypothesize that HIF expression in B cells could influence the development of osteoporosis.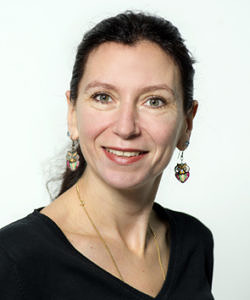 Principal Investigator
Prof. Dr. Aline Bozec
Phone: +49 9131 85-29032
E-Mail: aline.bozec@uk-erlangen.de
A78: Mircea Chiriac | Markus Neurath, Department of Medicine 1
Smurf2-IFN axis in IBD and mucosal healing
Term: 01.01.2021 – 31.12.2023
To understand the role played by ubiquitination of type I interferon in the pathogenesis of inflammatory bowel disease we intend to induce DSS colitis in two newly generated conditional mouse strains i.e. Stat2 and Smurf2 in experimental colitis models. CRISPR/Cas, three dimensional organoids coupled with Nanostring and RNA-Seq/GO analysis will be used to understand molecular mechanisms underlying DSS findings. Data will be validated using samples from IBD patients and controls.
Principal Investigator
Dr. Dr. Mircea Chiriac
Phone: +49 9131 85-

35899


E-Mail: mircea.chiriac@uk-erlangen.de
Principal Investigator
Prof. Dr. Markus Neurath
Phone: +49 9131 85-35204
E-Mail: markus.neurath@uk-erlangen.de
A87: Christian Lehmann, Department of Dermatology |
Ulrike Schleicher, Institute of Microbiology
DC subsets and natural antibodies in leishmaniasis
Term: 01.07.2020 – 30.11.2023
Dendritic Cells (DCs) are indispensable for the protection from pathogens. Additionally, natural antibodies (nAbs) reacting to evolutionary conserved epitopes foster fast targeted response. Leishmaniasis is an important tropical disease with different manifestations. However, the first events in infection and determination of T/NK cell responses by DCs and nAbs are not fully understood. We now aim to unravel early determining factors for clinical outcome in leishmaniasis on a single cell level.
Principal Investigator
Dr. Christian Lehmann
Phone: +49 9131 85-29321
E-Mail: christian.lehmann@uk-erlangen.de
Principal Investigator
PD Dr. Ulrike Schleicher
Phone: +49 9131 85-23647
E-Mail: ulrike.schleicher@uk-erlangen.de
A93: Christoph Becker, Department of Medicine 1
Cytosolic citrate metabolism in IEC
Term: 01.07.2023 – 31.12.2025
We have identified the enzyme ATP Citrate Lyase (ACLY) as a key immunometabolic regulator of intestinal inflammation. We therefore hypothesize that diminished ACLY expression in the intestinal epithelium drives the pathogenesis of Inflammatory Bowel Disease. To evaluate our hypothesis, we plan to elucidate the regulation of Acly, its molecular mode of action and its functional impact for the steady-state gut and for intestinal inflammation using newly generated knockout mice.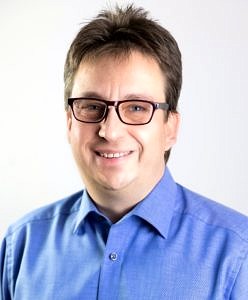 Principal Investigator
Prof. Dr. Christoph Becker
E-Mail: christoph.becker@uk-erlangen.de
A94: Armin Ensser, Institute of Clinical and Molecular Virology
SARS-CoV-2 host adaptation
Term: 01.07.2023 – 31.12.2025
The continuous adaptation of the SARS-CoV-2 replicative machinery, as well as the consequences of nonstructural protein (Nsp) mutations to the virus-host interaction need to be considered in emerging variants. SARS-CoV-2 marker viruses will be used to address the role of existing and new variant virus mutations in Nsp's in different culture systems, in viral replication and in their escape from cellular restriction, focusing on the non-spike related phenotype of these variants.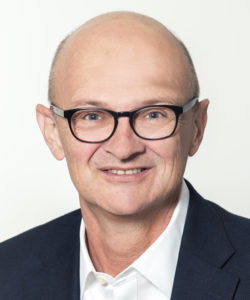 Principal Investigator
Prof. Dr. Armin Ensser
E-Mail: armin.ensser@fau.de
A95: Thomas Gramberg, Institute of Clinical and Molecular Virology
Viral RNA methylation inhibits MDA5 sensing
Term: 01.01.2023 – 30.06.2025
2'-O-Methylation of mRNA by cellular methyltransferases (MTases) enables discrimination of self and non-self. We found that SARS-CoV-2 lacking the viral MTase Nsp16 triggers an enhanced innate immune response that depends on the RNA receptor MDA5. Thus, we will analyse Nsp16 as a means of SARS-CoV-2 to counteract innate immune sensing and will test the hypothesis that the 2'-O-methylation of viral RNA in general protects from sensing by the pattern recognition receptor MDA5.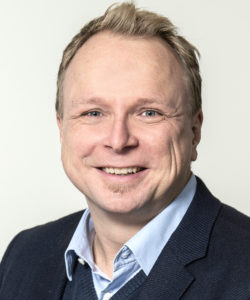 Principal Investigator
Prof. Dr. Thomas Gramberg
E-Mail: thomas.gramberg@fau.de
A96: Kai Hildner, Department of Medicine 1 |
Thomas Winkler, Department Biology - Chair of Genetics
Immune/ IEC crosstalk during intestinal CMV
Reactivation of latent Cytomegalovirus (CMV) infections represent a severe, life-threatening intestinal complication in immunocompromised patients. Underlying cellular and molecular mechanisms regulating the immune epithelial cell interaction are only partially understood and targeted treatment options are not available. We seek to decipher the immune / epithelial cell interaction in the context of CMV infection combining novel ex vivo organoid co-culture with innovative genetic model systems
Principal Investigator
Prof. Dr. Kai Hildner
E-Mail: kai.hildner@uk-erlangen.de
Principal Investigator
Prof. Dr. Thomas Winkler
E-Mail: thomas.winkler@fau.de
A97: Clemens Neufert, Department of Medicine 1
STAT3 in IMCs during mucosal healing in IBD
Term: 01.07.2023 – 31.12.2025
The function of intestinal mesenchymal cells (IMCs) in inflammatory bowel diseases (IBD) has not been clarified yet. The goal of this project is to characterize and to functionally study the role of STAT3 activation in IMCs during mucosal healing in the gut by using established in vivo models and human tissue specimens. Perspectively, these studies aim to pave the way for novel therapeutic options in IBD care.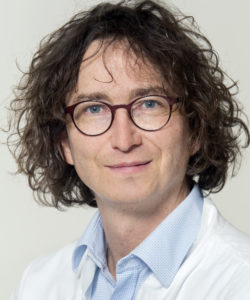 Principal Investigator
Prof. Dr. Clemens Neufert
E-Mail: clemens.neufert@uk-erlangen.de
A98: Kilian Schober, Institute of Microbiology
RA-T
Term: 16.03.2023 – 15.09.2025
Autoreactive T cells are thought to play a key role during the pathogenesis of rheumatoid arthritis (RA), but their specificity and their contribution to RA remain elusive. In this project, we will identify autoreactive T cells, their receptors and cognate antigens in RA patients, and study the dynamics of the autoreactive T cell response at different stages of RA. This will yield important information on the pathogenesis of RA and provide the base for a novel generation of immunotherapies.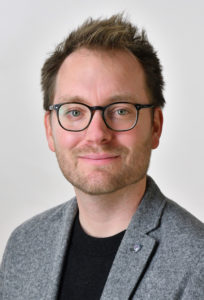 Principal Investigator
PD Dr. Kilian Schober
E-Mail: kilian.schober@uk-erlangen.de
A99: Ulrike Steffen, Department of Medicine 3
Mechanisms of cortical bone remodelling
Term: 01.07.2023 – 31.12.2025
Constant bone remodelling is important to prevent fractures. In bones with a thick cortex, we found that remodelling is based on endosteal bone formation and periosteal resorption which stands in contrast to existing models. In this project we will characterize this process and analyse its dependence on age, mechanical load, osteoclast and osteocyte activity. We aim to explain why some bone sites are prone to fracture and to develop new treatment strategies to prevent insufficiency fracture.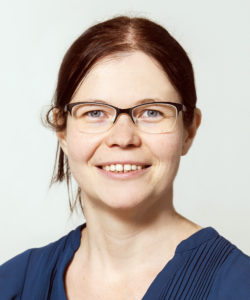 Principal Investigator
Dr. Ulrike Steffen
E-Mail: ulrike.steffen@uk-erlangen.de
A100: Alexander Steinkasserer, Department of Immune Modulation
sCD83 induces would healing
Term: 01.07.2023 – 31.12.2025
New medications for the treatment of chronic wounds are urgently needed. Our preliminary data show that sCD83 accelerated wound healing processes in a systemic as well as a topical treatment. Cellular analyses revealed the increase of pro-resolving macrophages, known to improve wound healing processes. These striking regenerative capacities make scD83 a promising candidate to treat chronic- and hard-to-heal wounds. Within the current project we aim to elucidate the underlying mechanisms.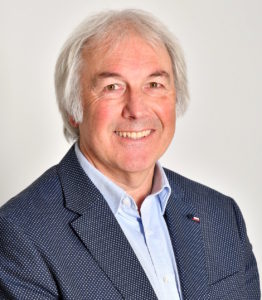 Principal Investigator
Prof. Dr. Alexander Steinkasserer
E-Mail: alexander.steinkasserer@uk-erlangen.de
A101: Matthias Tenbusch, Institute of Clinical and Molecular Virology
IgG4 responses after SARS-CoV-2 RNA vaccination
Recently, we identified atypical, antiviral IgG4 responses after immunizations with a SARS-CoV-2 mRNA vaccine. Since IgG4 responses are considered as anti-infammatory and rather tolerogenic, the impact of this type of antibody response on preventing viral infections or disease will be elucidated. Whether antigen re-exposures in form of infections or boost immunization will further shift the SARS-CoV-2 response towards IgG4 will be analysed as well as potential underlying mechanisms.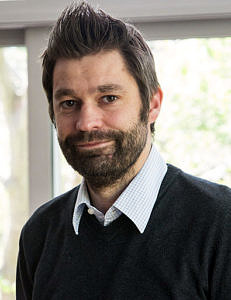 Principal Investigator
Prof. Dr. Matthias Tenbusch
E-Mail: matthias.tenbusch@uk-erlangen.de
A102: Maximilian Waldner, Department of Medicine 1 |
Jochen Guck, Dep. of Physics - Chair of Biological Optomechanics
Mechanics of innate immune cells in colitis
Term: 01.07.2023 – 31.12.2025
Immune cell trafficking plays a central role in the pathogenesis of ulcerative colitis (UC). Based on our preliminary data, we propose cell mechanics as an important mechanism in this process. To explore this hypothesis, we will investigate mechanisms regulating mechanics of innate immune cells in colitis models. We will further explore the functional consequences of immune cell deformability in acute colitis and explore therapeutic opportunities for a modulation of cell mechanics in UC.
Principal Investigator
Prof. Dr. Maximilian Waldner
E-Mail: maximilian.waldner@uk-erlangen.de
Principal Investigator
Prof. Dr. Jochen Guck
E-Mail: jochen.guck@mpl.mpg.de
A103: Benno Weigmann, Department of Medicine 1
Secretory IgA molecules in intestinal immunity
Term: 01.07.2023 – 31.12.2025
Intestinal diseases (IBD) are chronic inflammations of the gastrointestinal tract. Secretory antibodies (SIgA) are produced by mucosal surfaces and are intestinal defences. The project aims to elucidate the role of SIgA in the uptake/retro process at the endothelium. Furthermore, an analysis of the SIgA-selected bacterial strains in the intestine will be carried out and new targets for a SIgA-mediated therapeutic approach in therapy will be found.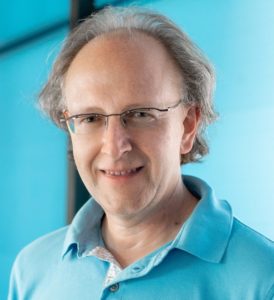 Principal Investigator
PD Dr. Benno Weigmann
E-Mail: benno.weigmann@uk-erlangen.de
A104: Sebastian Zundler, Department of Medicine 1 |
Stefan Uderhardt, Department of Medicine 3
Mechanical regulation of intestinal T cell egress
It is still unclear, how the in vivo trafficking of autoreactive T cells in IBD is coordinated. Preliminary data indicate that mechanical properties regulate the motility of gut T cells. Thus, we aim to investigate the interplay of intestinal T cell mechanics and trafficking in a joint effort combining the expertise of two clinician scientist PIs in cell trafficking and bioimaging. We ultimately hope to identify new targets for organ-selective IBD therapy controlling T cell dynamics in the gut.
Principal Investigator
Prof. Dr. Dr. Sebastian Zundler
E-Mail: sebastian.zundler@uk-erlangen.de
Principal Investigator
Prof. Dr. Stefan Uderhardt
E-Mail: stefan.uderhardt@uk-erlangen.de